Popular Things To Do While On Kauai
Helicopter Tours
Airplane Tours
Zipline Adventures


Looking for special charters for groups, individuals or information on special events, please contact us at:
346-8437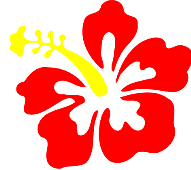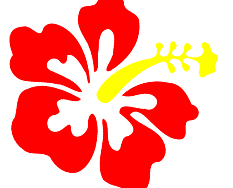 Kaua'i is a peaceful, magical, spiritual and slow-paced paradise. It is the oldest Hawaiian Island, with geographic diversity that is amazing. Comprising an area of 552 square miles, its 90 miles of varying coastline and white sand beaches make it a beachgoers heaven.
Kaua'i means "Season of Abundance" due to rich soil and abundant rainfall. Mt. Wai'ale'ale reaches 5,148 ft. and Alaka'i Swamp - the wettest spot on the planet, has rainfall of 37.5 ft. per year. But a few miles away on the west side, it receives only 20 inches. The Alaka'i Swamp in Koke'e, has miles of boardwalks for hiking through it. Kauai's interior is comprised of State and Federal lands, blanketed with lush valleys under jutting mountain peaks.
Hawai'is largest reef is on the north shore off of Anini Beach and the Wailua River is Hawai'is only navigable river which offers water-skiing. The Waita Reservoir in Koloa, Hawai'is largest freshwater body of water covers 452 acres. The longest river, the Waimea, snakes 20 miles through bottom of the multi-colored "Grand Canyon of the Pacific." The Hanalei River sends 140 million gallons daily into Hanalei Bay, one of the biggest bays in the state. But the gem feature of this incredible island is the awe-inspiring Na Pali Coast. Na Pali's 25 miles of nearly-inaccessible coastline and cahedral cliffs are on the northwest coast. A 12-mile hike or summer kayak trip is required to reach the prized and spectacular Kalalau Valley - it's well worth the effort. For viewing it, Na Pali tour boat and Zodiac trips operate all year long, with helicopter or small plan tours offering awesome aerial views.
We Love Kaua'i . . . . . . . . We Live Kaua'i . . . . . . .
Personal concierge service with the ALOHA spirit.
Astonomy/Star Gazing
ATV Tours
Bicycle Rentals & Tours
Fishing Rentals & Tours
Golf
Hiking Adventures
Horseback Riding
Luaus & Dinner Shows
Sightsee Tours
Tubing Adventures
Zipline Adventures

Fishing Rentals, Lessons & Tours
Kayak Tours
Na Pali Coast Tours
Niihau, The Forbidden Island
Snorkel & Scuba Tours
Surfing & SUP
Zodiak Tours
Whale Watching Tours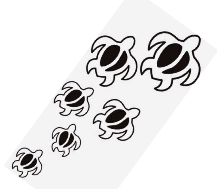 Island Style Activities Supports Local Kaua'i Charities